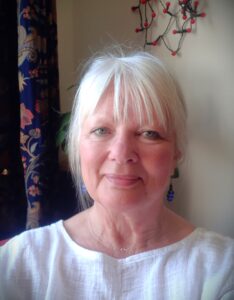 Jenny Ronayne MA (Distinction), BSc (Hons), MBACP, MBPsS, Director of ASPECT (Autism Spectrum Counselling and Training)
Jenny has over 25 years' experience working with autism in the voluntary, private and public sectors. For 18 years Jenny worked as the Mental Health Worker on the national specialist autism team at the Maudsley Hospital in London. Her work here included working with young people with autism and their parents, organising and speaking at training programmes for parents and professionals, advising and supporting adults with autism, taking part in clinical research projects with young people with autism, visiting schools and advising other professionals on autism. Jenny set up ASPECT (Autism Spectrum Counselling and Training) to provide training and consultancy in the understanding and support of those with autism .
ASPECT has since expanded to include counselling and therapy and diagnostic services for autism, learning difficulties and associated mental health issues. Jenny offers autism specialist counselling to young people, parents/carers, individuals and couples where one or both partners are on the spectrum. Jenny has worked with autistic students at a specialist college, as autism advisor to a special school and a children's charity as well as being autism trainer for a mental health training practice. Jenny speaks at conferences, runs workshops and delivers training to teachers and tutors, support assistants, social workers, mental health professionals and GPs, senior managers, care workers, parents and all who work with, or care for those with autism.
Jenny is also the parent of an adult with autism and founded a local support group which is now a force for positive change in many aspects of life for individuals with autism and their families.
Jenny has a first degree in Psychology (BSc Hons) and a second degree in Counselling and Psychotherapy (MA Distinction). Dissertations for both degrees focused on autism and comprised research studies into the condition.
Dr. Patrizia C. Collard PhD, BABCP accredited, UKCP reg., MISMA, MAC, member of Institute of Health Promotion and Education

Dr Patrizia Collard is a Psychotherapist, Trainer and Coach, specialising in the destructive impact of stress on physical and mental health. Patrizia incorporates a range of techniques and approaches into her work, so that each client receives individually-tailored treatment. Patrizia uses cognitive behavioural therapy, rational emotive behaviour therapy, core energy management, existential therapy, drama therapy, yoga and meditation, relaxation and self-hypnosis and last but not least Mindfulness approaches: Mindfulness-based Stress Reduction (MBSR) and Mindfulness-based Cognitive Therapy (MBCT). Patrizia is a member of many governing bodies (BABCP, UKCP, ISMA, Association for Coaching, Austrian Association for Behaviour Therapy, Institute for Health Promotion and Education, OCD Action and The Scientific and Medical Network) which keep her practice at the forefront of current developments in her field of expertise.
Patrizia is Senior Lecturer for Integrative Psychotherapy and Counselling (University of East London); Psychotherapist (London Bridge Hospital & Private Practice); Life-Coach; Trainer (UK, Greece, Spain and Austria); Mindfulness Research projects at UeL; Interview Editor for CPQ (Counselling Psychology Quarterly). Publications include: Multimodal Stress Therapy in Integration in Psychotherapy, Routledge 2006; Sensory Awareness Mindfulness Training in Coaching: Accepting Life's Challenges, Journal of Rational-Emotive and Cognitive Behavior Therapy, Springer, Feb 2008; The Counsellor's Handbook, Third Edition, Nelson Thornes, 2008.
Dr Sarah H Bernard MD., MB ChB., FRCPsych., DRCOG Consultant Psychiatrist in Child and Adolescent Learning Disability

Dr Sarah Bernard has been a consultant psychiatrist in child and adolescent learning disability for almost 14 years. She leads a multidisciplinary national/specialist service at the Michael Rutter Centre, Maudsley Hospital (NHS). Her work includes the assessment and management of behavioural and mental health problems which occur in children/adolescents with learning disability.
Particular areas of interest include service development and Sarah has provided training to a wide range of service providers including child mental health services, schools, social services and voluntary organisations.
Clinically Sarah is interested in genetic disorders associated with learning disability, epilepsy and learning disability, parents with learning disability and young people with learning disability who present a risk to self and others. Sarah has assessed and managed children/adolescents with a range of problems which include Autism, ADHD, offending behaviour, depression and psychosis.
Dr Maxine Sinclair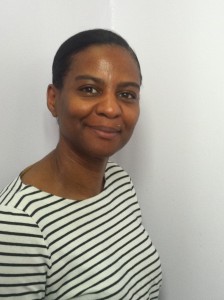 Dr Maxine Sinclair is a Consultant Clinical Psychologist registered with Health Professionals Council, with a Doctorate in Clinical Psychology (DClinPsy) from the University of Hull, a MSC in Neuroscience (University College London) and a postgraduate diploma in Neuropsychology (Institute of Psychiatry – University of London). Through clinical practice she has accumulated in excess of 17 years experience in the evaluation of infant and child development and 9 years experience in the evaluation of infant and child development and parenting practice. Dr Sinclair has worked as Consultant Clinical Psychologist and Lead National and Specialist Psychologist at South London and Maudsley NHS Foundation Trust within a National and Specialist Child and Adolescent Mental Health Service for individuals with neurodevelopmental disorders that include Autism Spectrum Disorders, Learning Disability and Attention Deficit Hyperactivity Disorder. She has publications in assessment and treatment of children with ADHD and is experienced in the assessment and treatment of ADHD and autism spectrum disorders in children. She is an Autism Diagnosis Observation Schedule trainer, teaches on the neuropsychology of developmental disorders on the Institute of Psychiatry training courses and provides clinical supervision to qualified psychologists and psychologists in clinical training.
Dr Katingo Giannoulis (PhD, MSc, CPsychol, AFBPsS) Consultant Clinical Psychologist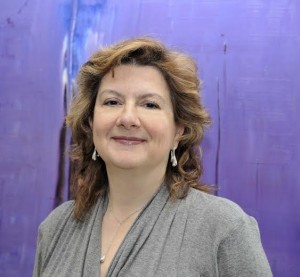 Dr Katingo Giannoulis has been working in the area of Autism Spectrum Disorders (ASD) for over 10 years. She is a Chartered Clinical Psychologist, working both in the Health Service (at the National Specialist ASD Service based at the Michael Rutter Centre, MaudsleyHospital) and in private practice.
Prior to specialising in ASD, Dr Giannoulis worked in a paediatric community child development team and she has also worked with adults with learning difficulties. Her current role in the Autism and Related Disorders team at the MaudsleyHospital includes providing specialist neurocognitive assessments of the young people referred to the Service as well as psychological treatment. She is particularly interested in developing and adapting the cognitive-behaviour model of therapy for use with people with ASD who also have co-morbid mental health problems (e.g. depression, anxiety, panic disorder, obsessive-compulsive disorder, fears and phobias etc.)
Dr Giannoulis offers consultation and training to school staff, as well as behaviour management input to parents and professionals working with both children and adults who present challenging behaviours. She has been actively involved in organising and running group treatments for young people with ASD, including social skills training and, more recently, has developed a group treatment initiative for boys with ASD who are bullied in mainstream school. This is currently being evaluated. She also offers consultation to colleagues and runs a regular ASD specialist supervision group for psychologists working in community services; this is a forum whereby recent research and clinical developments within ASD are discussed and psychologist colleagues can present cases for discussion and consultation.
Sandra Endersby BSc. Dip. Couns.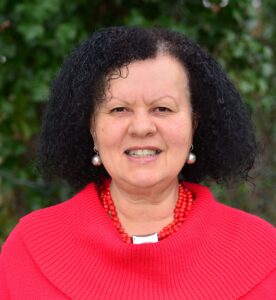 Sandra specialises in providing counselling, support and communication strategies for people who have, or believe they have, a parent on the autistic spectrum. Raised by a single autistic mother who did not get a diagnosis until she was in her 70s, Sandra has a wealth of experience gleaned from her personal relationship as the daughter of an autistic parent and works with clients who want to explore their own understanding of being parented by someone with autism. In addition, Sandra is able to help clients understand communication barriers and learn new communication strategies to help them connect more easily with their autistic parent so that their relationship avoids otherwise inevitable misunderstandings and barriers.
Sandra also offers seminars for those working in the in the field of autism whose practice would gain from learning from a first-hand account of a daughter's relationship with a mother with Aspergers and the myriad ways this has impacted on both their lives.
Sandra is the Director of Endersby Training Limited (etl) www.endersbytraining.com a training and consultancy company she established in 2003. Sandra and her associates write and deliver training on a wide range of subjects including autism, communications skills, diversity training, conflict resolution, customer care, report writing and conducting appraisals.  Consultancy contracts have included: Training Needs Analysis, research projects (Including the writing of questionnaires, statistical analysis and presentation of findings), recruitment including writing and designing pre-interview examination papers for shortlisting applicants for a deputy principal of an adult college, report writing and observation work.
Clients include: FE and Adult Colleges (staff training), The NHS (Bands 1 -4), Private Practices, a law firm, numerous community organisations and charities.